HR TRAINING & INTERNSHIP
We understand that it is difficult to get an opportunity to work in a Human Resource Department of a corporate because of the mismatch in the expectations of the company and the knowledge level of the candidate. With our experience of more than 20 years in the Human Resource & Training industry and extensive inputs from the senior HR professionals in corporate across India, We have designed a HUMAN RESOURCE MANAGEMENT DEVELOPMENT PROGRAM which will take your knowledge level at par with the expectations of the corporate world. Our HR Training Program covers all the functions essayed by the HR department of an organization with practical and real time exposure through our industry experience and excellent course material including handouts, forms, formats, case studies for each and every topic.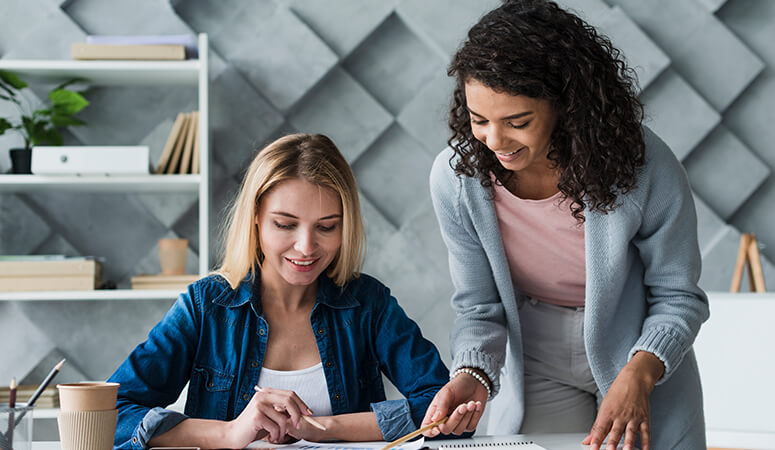 As an HR Professional, you are expected to be an expert in every human resource function, including everything from hiring to compensation to payroll to performance management to the numerous employment laws such as the Labor laws, Factories Act, ESI, PF, EDLI, Gratuity, Superannuation and others. Not only that, you need to have a strong knowledge base in all areas, but even more importantly, you need to be able to apply your knowledge to the daily situations that arise at your workplace.
KMC Responsibilitie
Payment of wages
The entire payroll related tax and the reporting of tax
All the employment related regulatory compliance
Risk management and employees compensation
Client Benefits
Elimination of Payroll accounting
Reduced hiring and administration cost
Bench Periods can be avoided
Reduction in employee'scompensation exposure
Data Base
With an extensive database we can help the client by finding the right candidate in shortest possible time. As a result of our routine drive of candidate search, we have an extensive database with quality potential in various technologies. Our data search will provide details of highly qualified professionals in Software, Hardware, Management and Functional professionals including Top Management.
In Software we have professionals in Internet programming & tools, E-commerce, Web enabled Applications, Mainframes, Database Administrators, Telecom, Content writers, Technical writers, Graphics designers, Systems Analysts, Client-Server platforms, and WAP Programmers. We can also provide Networking Engineers, Hardware Engineers, Systems Administrators and Consultants who can provide you with solutions and implement the same.
Source
Professionals that we have are sourced from our various approaches like Referrals, Advertising, Networking and Internet Recruiting, with a mixture of Research, Industry Knowledge & Personal Contact, thus ensuring that the entire industry is scanned, resulting in not only enabling us to locate candidates for positions assigned to us, but also the right candidate who would make the difference to your organisation.
Referrals:Our excellent reputation with both our employees and our clients makes referrals one of our best means of recruiting. Often past and present employees refer their friends and relatives to us. Because of our successful business and the good relationships with our Candidates and Employees, our database of past employees is a constant resource.
Local Advertising: We have a continuous presence in the primary newspapers, as well as appropriate community, school and business print media.
Networking: We actively work with outplacement career centers, university and college placement centers, professional employment networks, community and church centers, and government bureaus.
Internet Recruiting: We partner with the top Internet recruiting sites, enabling us to get enormous number of CVs on different technologies. With cross-posting arrangements, our job postings can be found in hundreds of sites throughout the Internet, so that Client openings receive enormous on-line exposure.